A 29-Year-Old New Hampshire Woman Will Be Dealing With the Consequences of Driving While Intoxicated for The Rest of Her Life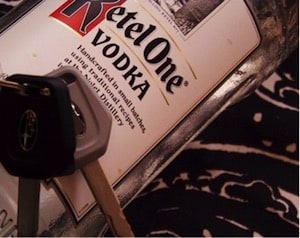 Danielle Kooyoomjian, of Hampton, N. H., fatally struck and killed a man who was walking along a road early on the morning of Oct. 13, 2013. The victim, 57-year-old Charles Sayre, suffered skull fractures and a lacerated spleen. He died at Massachusetts General Hospital the next day.
Once the police arrived, they found Kooyoomjian was intoxicated.
If you are dealing with a similar situation involving a DWI in New Hampshire, it is never too early to call an attorney who is well versed in the laws regarding drinking while driving.
Even though Kooyoomjian's victim died, she wasn't charged with vehicular homicide. Instead, she was indicted on two felony charges of driving while intoxicated.
If she is found guilty, she could face prison time, probation and significant fines. That's in addition to the time spent in court fighting the charges and the money it costs to hire an attorney.
In New Hampshire, drivers who are pulled over for drinking while driving can expect police officers to administer a range of tests to prove that they are impaired.
DWI in New Hampshire is considered a serious offense. It is not advisable to navigate the court system on your own if you have been charged with DWI or a similar offense.
The process begins the moment a trooper or any other law enforcement officer spots a motorist who appears to be driving while under the influence of alcohol or drugs.
There are certain things officers look for, including speeding, or even driving too slow. Other clues are cars that are swerving between lanes, stopping or starting with a jerk, or driving over the curbs or medians. If an officer spots a motorist driving erratically, they will stop the vehicle.
At that point, the officer has the discretion to ask the driver to perform a field sobriety, or balance, test. Based on the results of that test, the office may arrest a motorist on DWI charges.
Law enforcement officers can also ask a motorist who has been pulled over to take a Breathalyzer test. This test measures the alcohol content in the driver's bloodstream. Similar tests that can be used include urine or blood tests. A urine or blood test may be taken, for example, if the driver was injured _ or killed _ in a crash involving a New Hampshire DWI.
If a driver in New Hampshire refuses to take any test _ which motorists have the right to do _ the state can suspend driver's licenses for 180 days.
Remember, it's in your best interest to contact a lawyer who is well-versed in DWI laws as soon as you are arrested.
Starting in 2013, New Hampshire has required anyone convicted on charges of driving while under the influence of drugs or alcohol to participate in a state-approved program, called the Impaired Driver Care Management Program, of IDCMP. The program includes a screening and evaluation to find out whether the motorist has an alcohol or drug problem. It also includes a treatment plan that takes place in shorter time span than previous programs, according to the New Hampshire Department of Health and Human Services. The programs must be approved by the Bureau of Drug and Alcohol Services.
The state outlines the various programs for first time offenders and multiple offenses.
A drunk-driving arrest can cost lots of money and require you to spend time going through the court system and participating in treatment programs.
Again, it's best to talk to an attorney with knowledge of the system after a DWI arrest.